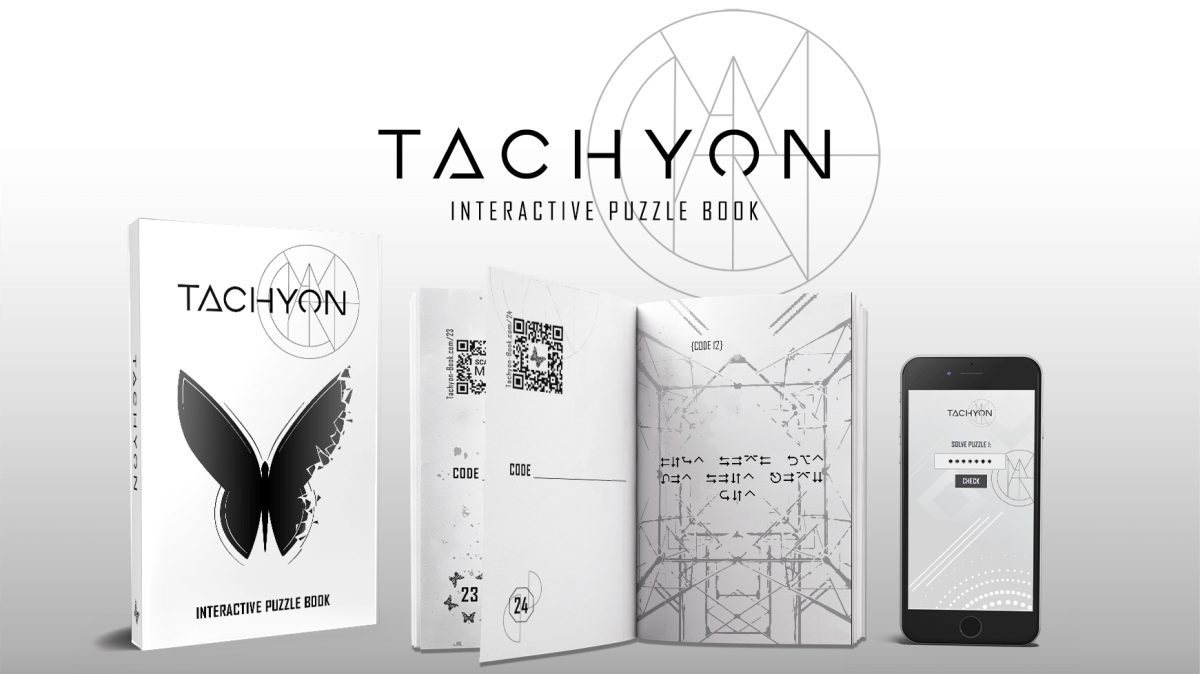 INTERACTIVE PUZZLE BOOK
Tachyon is an Interactive Puzzle Book. Solve a puzzle in the book, submit the answer online, and receive a codeword which you'll need to solve future puzzles. Work through the book, solving the puzzles, and unfolding the story behind Tachyon.
Puzzles will test you in a variety of ways. Numbers, language, pattern recognition and manipulation of the book - fold, search, tear, draw, and more. No two puzzles are solved the same way.
Over 50 puzzles await you on your journey through space and time. Can you solve them all and unlock the secrets of the Tachyon?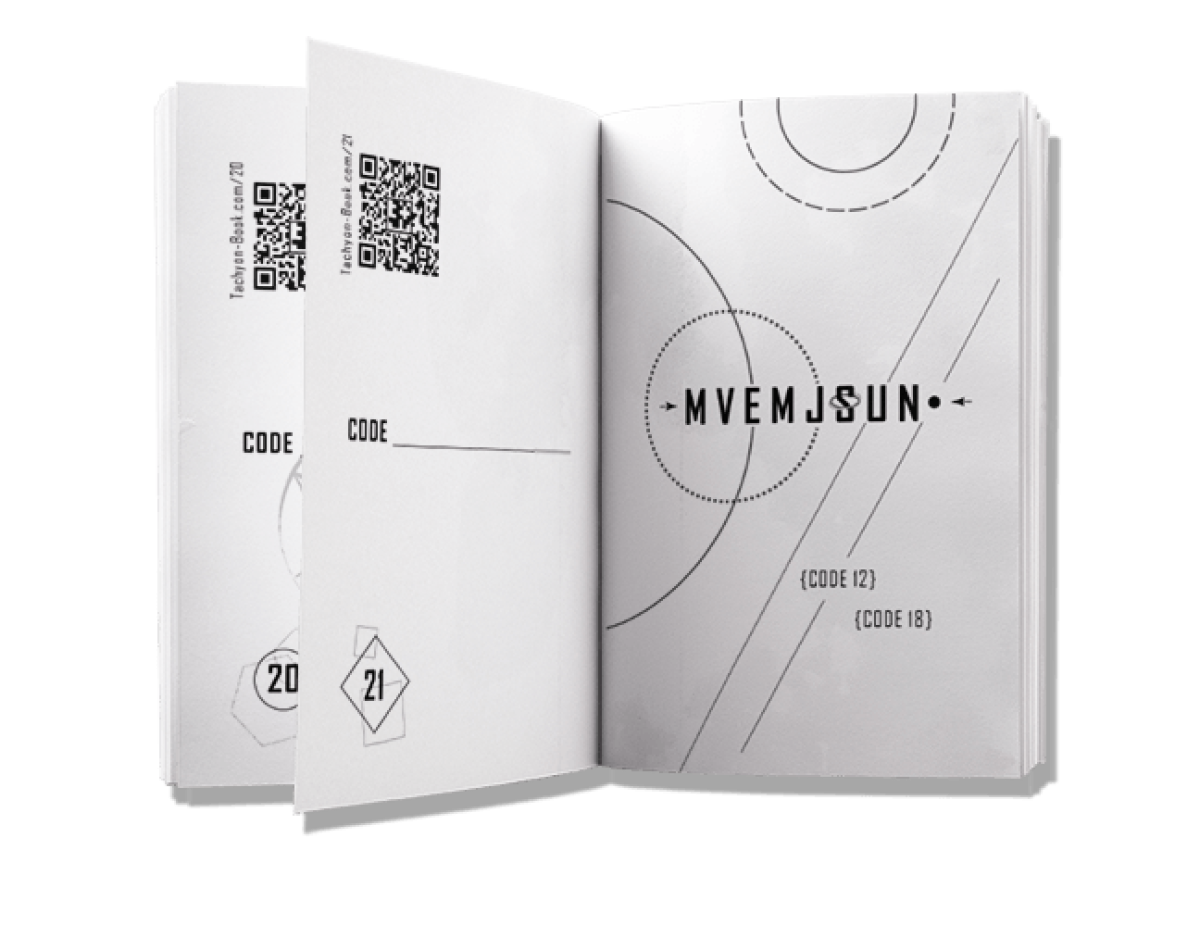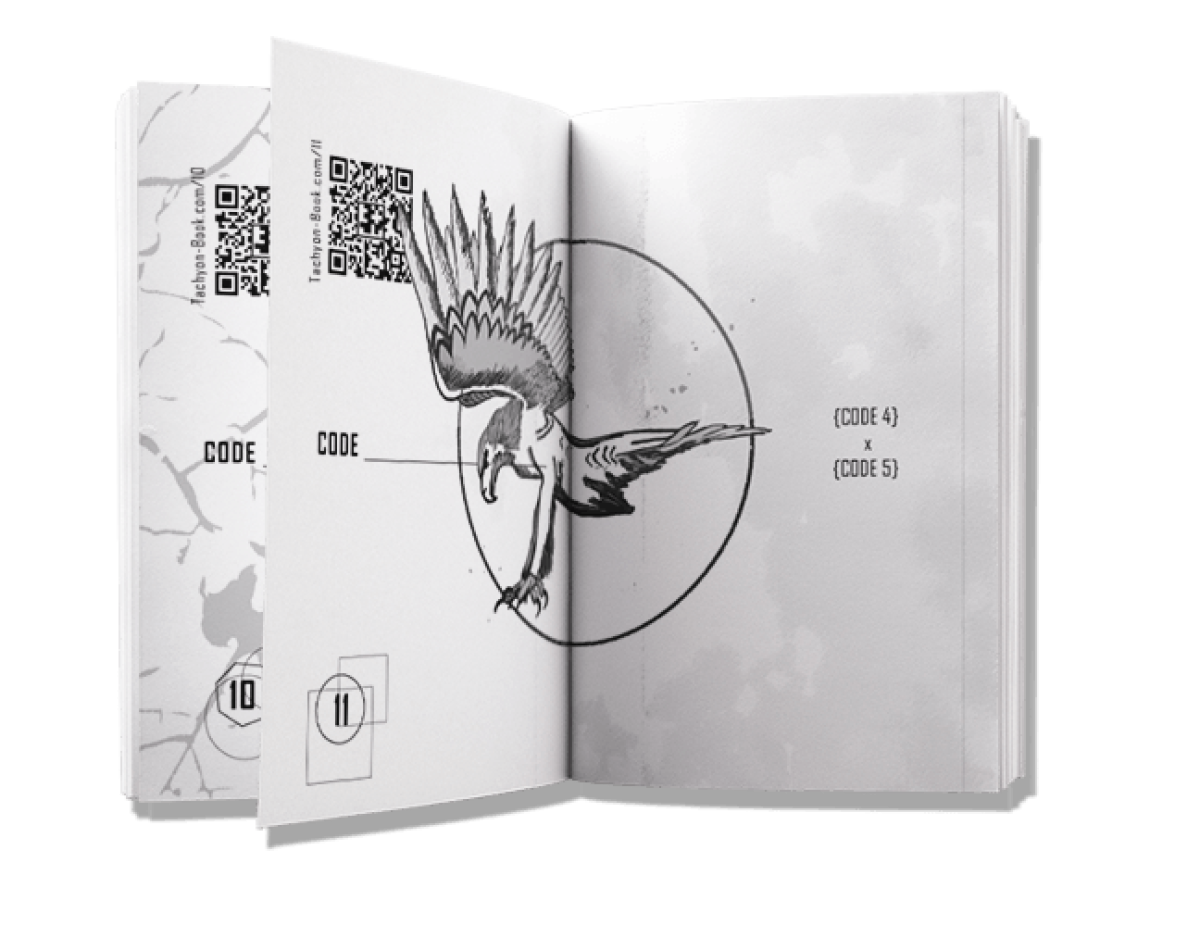 THE STORY
"I made a big mistake today. Feels like my life has been one long string of mistakes. How many times have you made a decision and then wished more than anything you could go back in time and change it? If you could, you would, right? Well thanks to my father, a brilliant scientist, I believe I can. The key is the tachyon. A particle that can travel faster than the speed of light. In the past, such an idea was only theoretical. But my father discovered the tachyon and developed a way to harness its power. Or at least, he started to. He disappeared 6 months ago before he could complete his work – building a tachyon drive that can warp time and space – and left me with nothing but his notes and a million questions. I intend to pick up where he left off. This won't be easy, of course, but nothing worth doing ever is. But I am compelled to finish his work – to build a tachyon drive, and use it to go back… to fix the mistakes of my past… and maybe find out what happened to my father."

HOW TO PLAY
All you need to play Tachyon is:
- a pencil
- an eraser
- scissors
- access to this site
Here's an example puzzle to show how it works:
1. First you need to work out the answer to the puzzle on the right hand page.
2. Once you have the answer, go to the address in the top left using the QR code or the web address.

3. If you've entered the correct answer, you'll be given a code word which you write in the book.
4. Make your way through the book, using codes you have unlocked to help solve future puzzles.